Vision Statement:
Business leadership dedicated to inspire and influence our economic vitality and community's quality of life.
Mission Statement:
The North Sacramento Chamber of Commerce is a business driven broad-based community non-profit organization dedicated to:
Providing our members value-added benefits.
Collaborating with other community organizations to promote our community.
Advocate our business and community's interests to government and local agencies.
Promote our community's unique sense of place as a destination.
Ensure the highest standards for an improved community quality of life.
Point West / Arden Arcade
As one of Sacramento's best known business professional and retail hubs, Point West is home to the California Exposition Center which hosts the California State Fair, and to Arden Fair Mall, Sacramento's premier shopping center.  Arden Arcade is home to most of Sacramento's auto dealer's and also to the Pavillions Shopping Center, Fulton Avenue District, and Town & Country Village. These areas welcome visitors with many of Sacramento's better hotel and logging choices, like the Red Lion, Doubletree, Hilton, Marriott and some of the region's best restaurants, movie theaters and entertainment venues.
McClellan / Antelope / North Highlands
McClellan Park is North Sacramento's unique corporate business park and it's largest master planned community. These communities are home to the Aerospace Museum of California, which displays military and civilian aircraft. Antelope and North Highlands have very proud and patriotic histories around the Air Base, with a very active veteran population. Watt Avenue, Walerga, Antelope and Roseville Road are all active business corridors.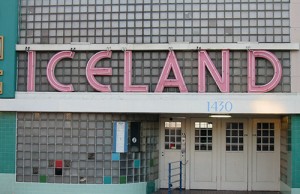 Old North Sacramento / Uptown
Uptown is a hip reinvestment area that was the main street (Del Paso Boulevard) and downtown of the former City of North Sacramento until 1964. It is a part of Historic highway 40, and home to the Police and Sheriff's Memorial Park. It is a destination point for its artsy and unique businesses, as well as its quaint small town charm and 1950's architecture. Just to the south is the beautiful American River Parkway and it's open space.
Del Paso Heights / Robla
Del Paso Heights is home to Grant High School, and is rich in history and pride going back to the early 1900's. It is home to the award winning Del Paso Nuevo infill redevelopment project. Robla is a more rural community, also serving as housing to McClellan Air Base when it was open, similar to North Highlands and Rio Linda. Both these communities support a large industrial parks along Interstate 880 and provide community and commuter supportive uses.
Leadership Circle Sponsor Members: